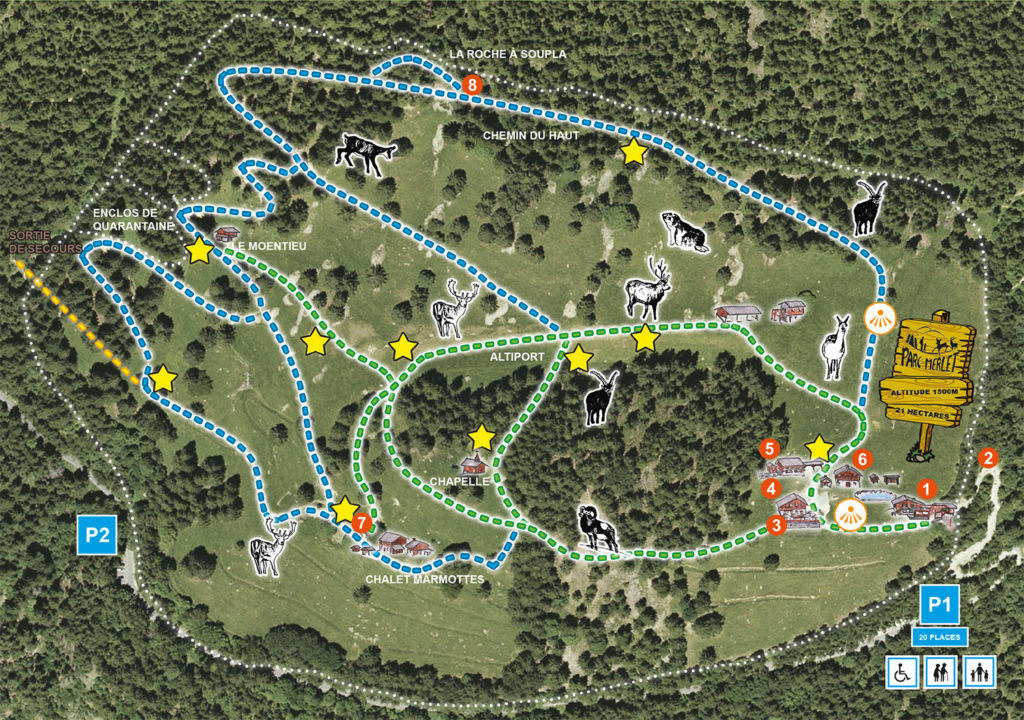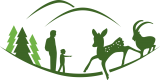 There are two trails available to explore the park:
The

green trail

the is

easiest

, it will take approximately l hour and is suitable for pushchairs.
The

blue trail

is a longer alternative and will take approximately 2 hours. This trail enables you to discover the whole park and has a few sloped sections. It is recommended for reasonably fit walkers and is not accessible to pushchairs (bring a papoose)
You can combine both trails and you can visit the park freely.
Throughout your visit you will come across different information boards. Simply scan the QR codes using your smartphone to access more information.
At Merlet there are no fences between the visitors and the animals. This is an immersion park, which means that you must respect some safety rules.
Stay safe during all your visit:
– Children must be supervised by their parents or accompanying persons
– You must stay on the marked out trails
Respect the animals:
– Allow a distance of 10 m between you and the animals, don't try to touch them
– Do not feed the animals
– Stay quiet and avoid making a lot of noise
– Dogs are not allowed in the park
Leave the park clean:
– Use the bins and toilets available
– Picnic in the dedicated area outside the park
Caution: water from the streams in the park is not drinkable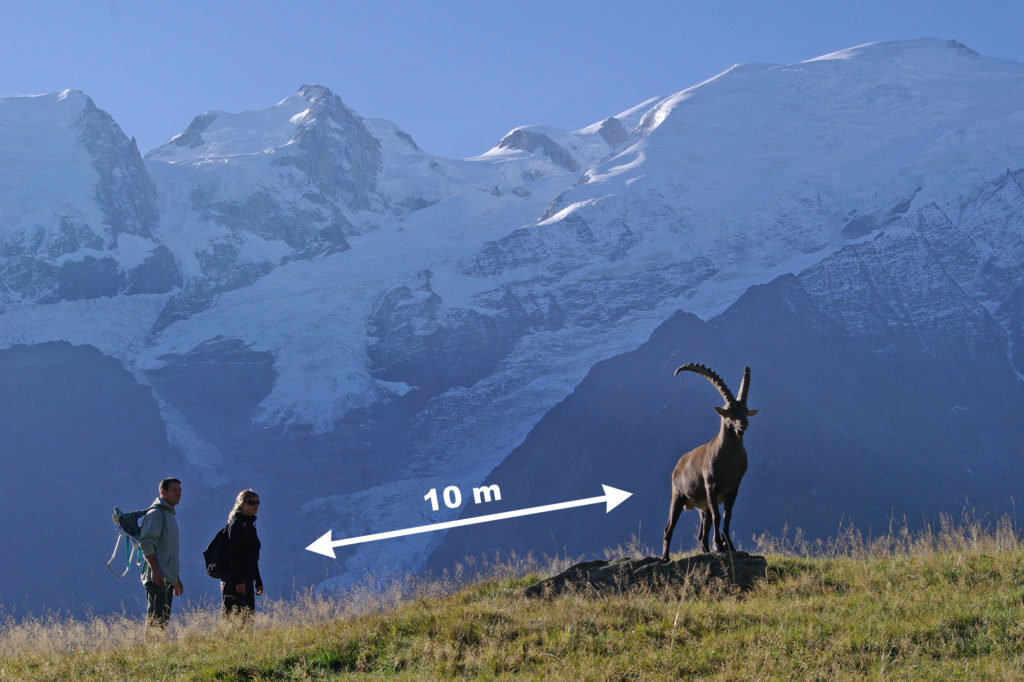 For the guided tour, follow the letters ...
Throughout your visit, you will encounter small signs marked with letters from A to V. This guide allows you to obtain the information corresponding to each step. Good visit !