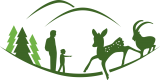 How can I get to the park if I don't have a car?
I have a car but the parking lots are full.
Is it possible to reach the park on foot?
Where can I take the shuttle service?
Address of the park
2495 chemin de Merlet
74310 Les Houches – France
Merlet Wildlife Park is situated at an altitude of 1500 m on a relatively remote site that is not accessible by public transportation. You can access the park from Chamonix or les Houches or by car from les Houches at the end of a 6 km mountain road. The closest parking lot is 300 m from the entrance, the furthest is 1,500 m. This means it will take you between 10 and 30 minutes to reach the entrance but it is well worth the effort!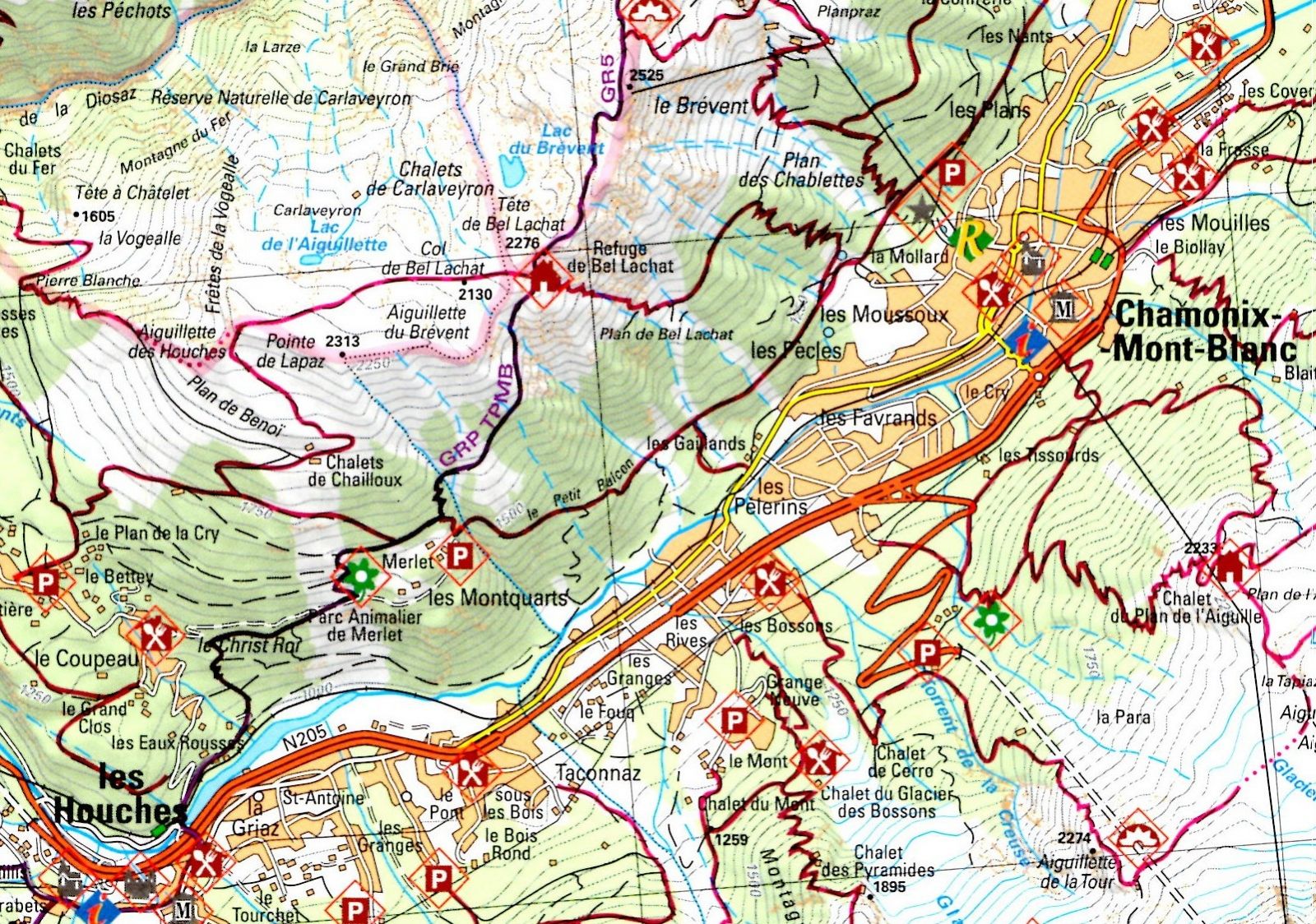 A short climb to reach Merlet
A pleasant hike that will earn you a discount!
Overlooking the Mont-Blanc valley, the hamlet of Merlet is a great objective for a hike. A pleasant and healthy solution, as you climb up through a vast cool spruce forest that spreads above the valley of Chamonix. There are several options possible:
– From Chamonix: the 'Petit Balcon Sud' hiking trail runs along the Chamonix valley, starting at Argentière and ending at Merlet. You can join the trail at many different points including Chamonix centre, Pècles or from Gaillands (railway station) and finally the closest via Les Bossons. It takes approximately an hour and a half from Les Bossons, 2 hours from Chamonix, with a total difference in altitude of 500 m.
– From les Houches: From the Houches railway station, follow the road in direction of  Coupeau for 50 m, turn right on 'route du Clu' following the Arve river and follow the signs to the Animal Park (parc animalier). Allow approximately an hour and a half to climb the 500 m difference in altitude.
See the map at the bottom of the page
Your efforts will be rewarded!  €6,00 instead of 8,50€/adult and €4,00 € instead of 5,50€ / child (using the password you will find along the trail…please note that the password is regularly changed!)
Combine your visit with a longer hike
Many splendid hiking trails overlook Merlet including the unmissable Tour du Mont-Blanc. We particularly recommend the Aiguillette des Houches trail (two and a half hours from P3) or simply Chailloux high mountain pasture (one and a half hours).
For a more technical challenge, the trail that climbs up to the refuge of Bellachat (2 h) and leads all the way to Brévent (3 h).
For a more relaxed hike you can cross over to the Plan de la Cry through Lac Noir, which takes less than an hour.
On your way back down you can visit the animal park and relax.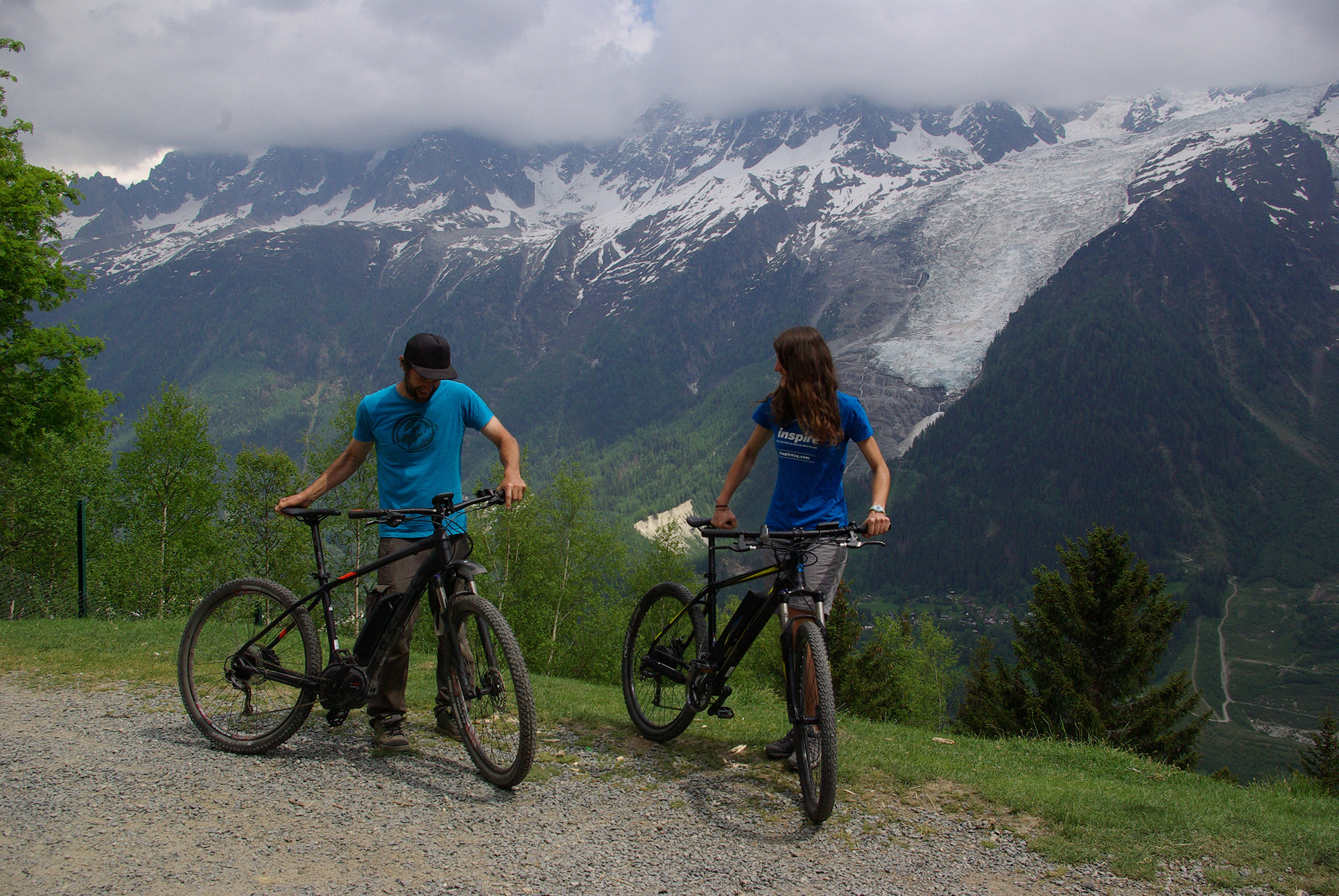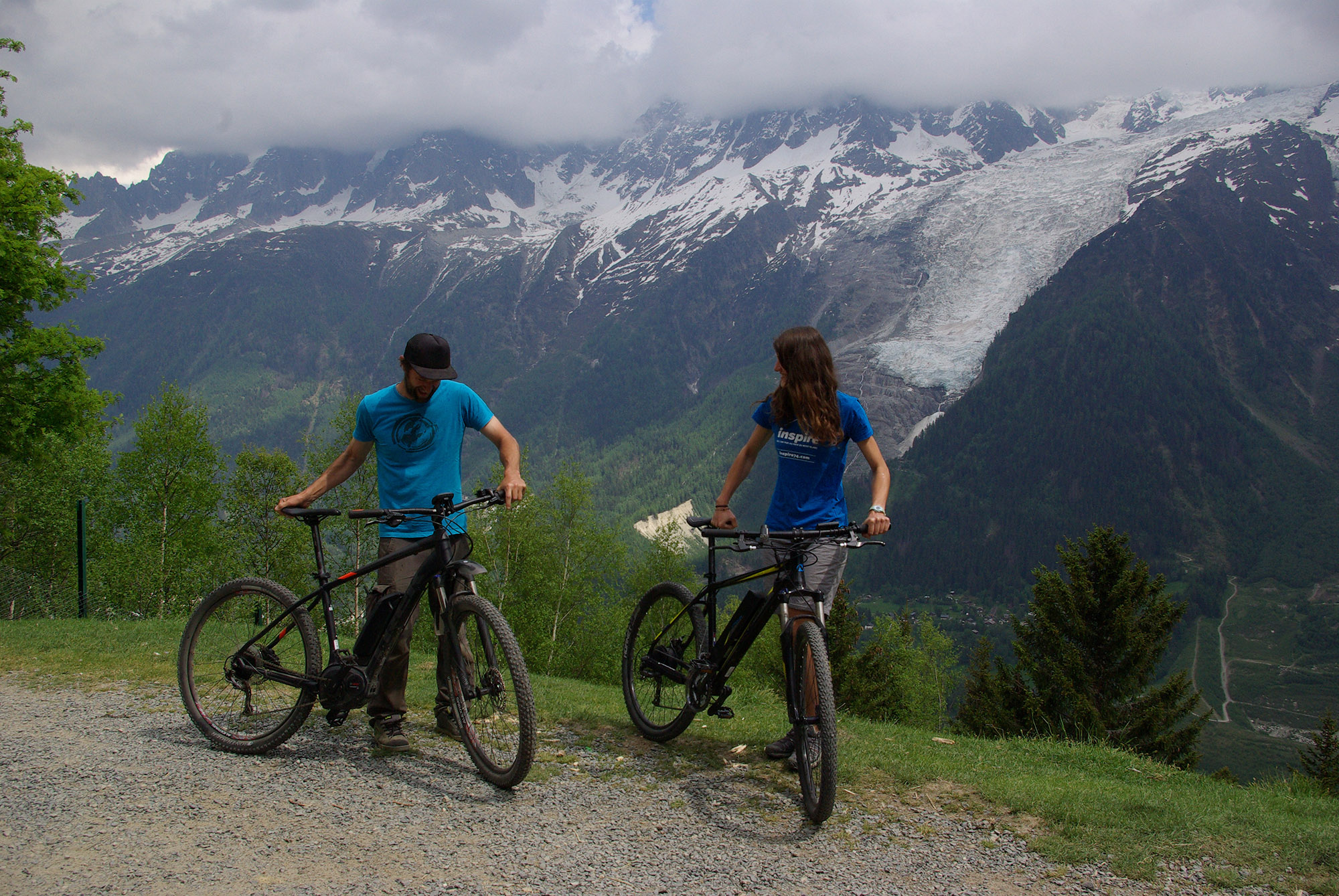 Why not try an electric bike!
Incredible but true, the 500 m difference in altitude is accessible to all, even little sports. We tested it for you! It's bluffing! What a sport and fun activity to visit the park.
To access Merlet by bike, follow the car route from the train station Houches. Check out the sports shops for renting an electric bike for the day.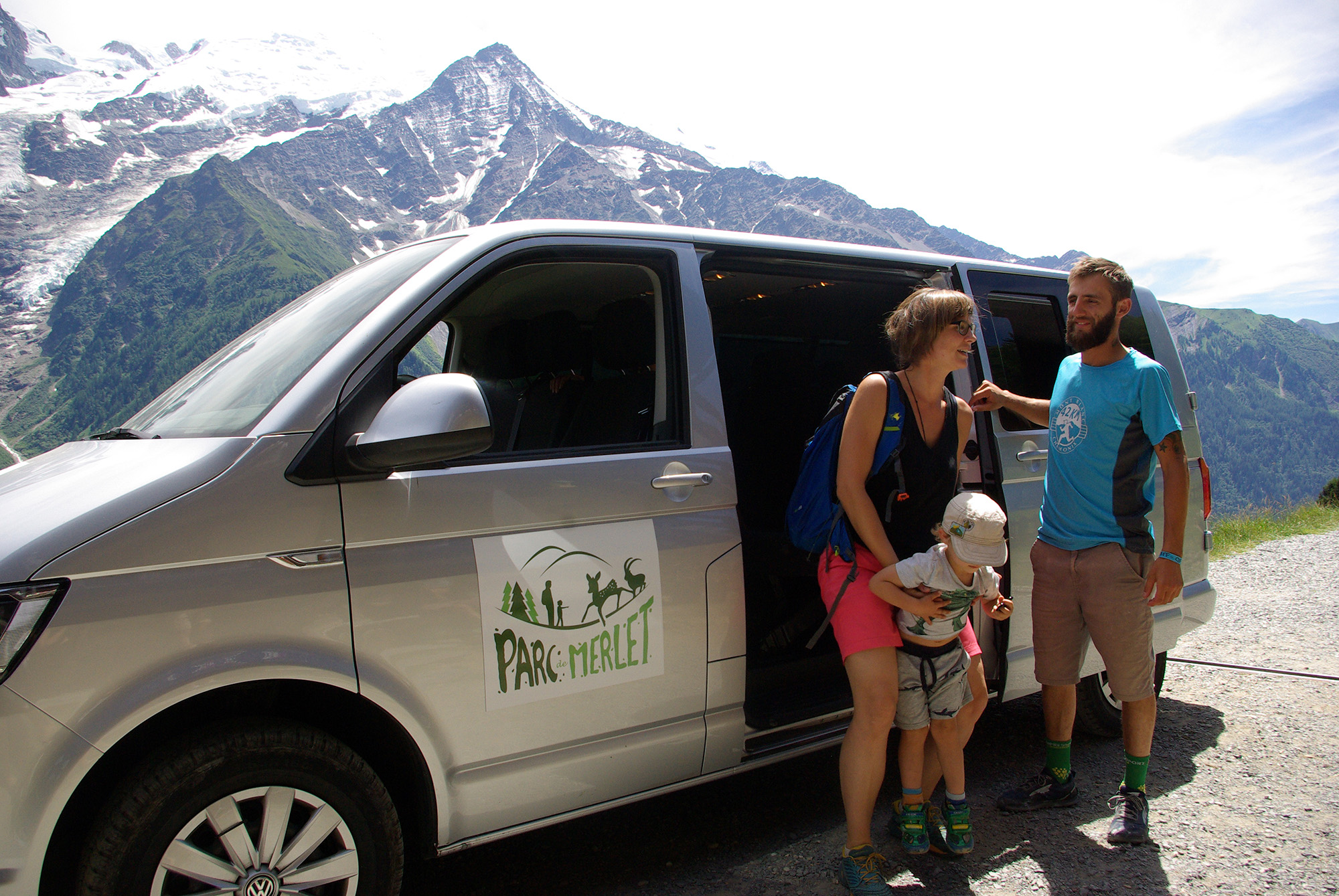 Free shuttle service in July and August
Service in standby, waiting to be confirmed for 2022
The 4 parking lots have a total capacity of approximately 150 spaces and quickly reach maximum capacity in July and August. Merlet Park runs a free shuttle service in July and August to save you the 6 km climb and avoid the hassle of finding a parking space. Simply leave your car in the dedicated spaces at the Houches railway station and go the shuttle stop sign. Shuttle capacity: 22 persons – no reservation
Info shuttle 2023: service not yet confirmed, subject to availability
Shuttle service 2023 : From monday to friday, between July 10th and september 1 2023
Departure les Houches train station
Arrival  Merlet Car park P1
Correspondance with trains arriving at Les Houches train station.
Departure les Houches train station : every 30 to 45 min from 9:30  to 17:00 pm (Arrival at P1)
Return Merlet (P1) : every  30 min to 45 minutes from 9:55 to 6 pm (arrival at les Houches train station)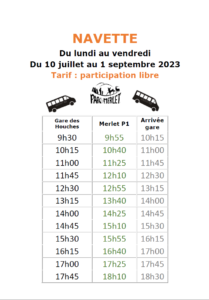 From Annecy, Sallanches: follow the N205 direction Chamonix; take exit 27 'Les Houches Centre' and follow the signs to Merlet Park.
From Chamonix: follow the N205 direction Annecy, take exit 27 at Les Houches 'Chef-lieu' and follow the signs on the 'route de Coupeau'.
Parking lots P1 and P2 (35 spaces) are reserved for persons with reduced mobility, families with several small children, elderly and/or persons and disabled persons. (Attention, the site is not accessible to wheelchairs)
Able-bodied visitors are encouraged to use parking lots P3 and P4 (80 spaces) and walk 1,000 m or 1,500 m to the entrance.
Please respect the other users.
Two disabled parking spaces are available (badge required) at the top of P1 and there is a drop-off zone at the entrance to the park for disabled persons but this is not accessible to minibuses (the two last bends are too narrow to allow passage).