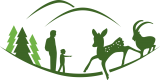 The most beautiful terrace of the Valley
Marc, Caro and their friendly team are pleased to welcome you to their panoramic terrace or in their cosy indoor restaurant room. You can also enjoy refreshments and local specialities. Reservation recommended in July and August
Sample of dishes on the menu
Home-made specialities (croûtes au fromage, with cheese or mushrooms) €16.50
Crémeux d'Arly: €22
Omelette: €13
Tomato Tartiflette: €17.50
Kids menu: €10
Mountain platter: €17
Desserts: ice creams, pastries, fromage blanc,
café gourmand assortment: between €3 and €8.5
Service 11.45 am-3 pm in July and August
Reservation possible on site or by phone between 9 am and 11 am (Please note that we do not accept reservations via text message or answering machine)
You table will be reserved until 12.15 pm.
We do not serve pitchers of water as the water available is not drinkable.
Payment by cash, cheque or bank card from €15. We do not accept vouchers such as 'tickets resto' or 'chèques vacances'.
You will need to purchase a ticket to enter the park in order to access the restaurant
Welcome to the souvenir shop
Located in the same chalet as the restaurant, the shop proposes a wide range of souvenir items. Cuddly toys, jewellery, postcards, table mats, keyrings, decorative items, etc.
You will also find a short guide on Merlet Park and a colouring booklet, some DVDs and a commemorative book published for the 50th anniversary of the park 'Merlet, quelle est donc ta magie ?' (details hereunder)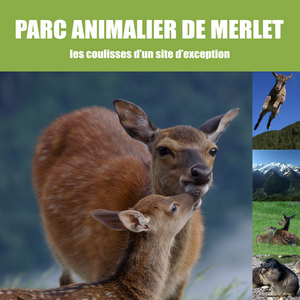 "Behind the scene of an exceptional site" DVD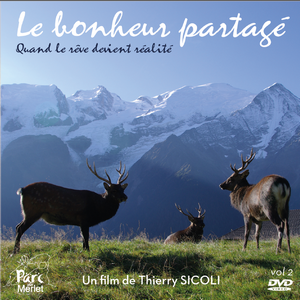 "When the dream becomes reality" DVD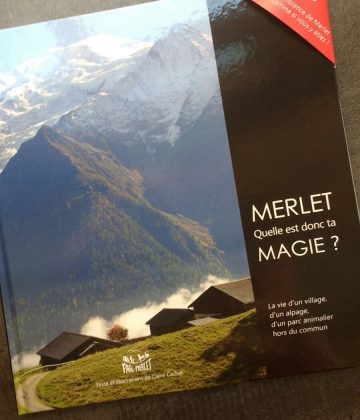 Merlet, what is your magic ?