Enjoy a hiking with a small group of 5 to 8 people accompanied by a mountain guide. A great way to discover Merlet and its hidden treasures. Embrace the quietness of vast snow-covered expanses and get close up to the animals in the best conditions. After putting on your snowshoes your guide will take you through the forest to a secondary entrance to the park. Once inside, you will enjoy privileged closeness with the animals and will get to know everything about the mountain wildlife in an exceptional setting. You are alone in the world, facing the immensity of the Mount-Blanc mountain chain and, weather permitting, you will marvel at a superb sunset… a rare and truly magical experience!
Reservation and practical information
Dates:
Between Thursday December 24th 2020 and Thursday March 11th 2021: Tuesdays and Thursdays – 1 pm to 5 pm subject to snow and favourable weather conditions.
Reservation required. Please contact the mountain guide directly: 06 78 50 03 96 the day before and before 5pm at the latest.
Beware: full until 4th of March 2021 included
Prices:
€35 /adults, €25/ children (8 years old and above). Transportation and snowshoe rental (+ hiking sticks) included in the price.
Group size:
Minimum 5 persons, maximum 8 persons
The excursion may be cancelled due to insufficient number of participants or bad weather conditions.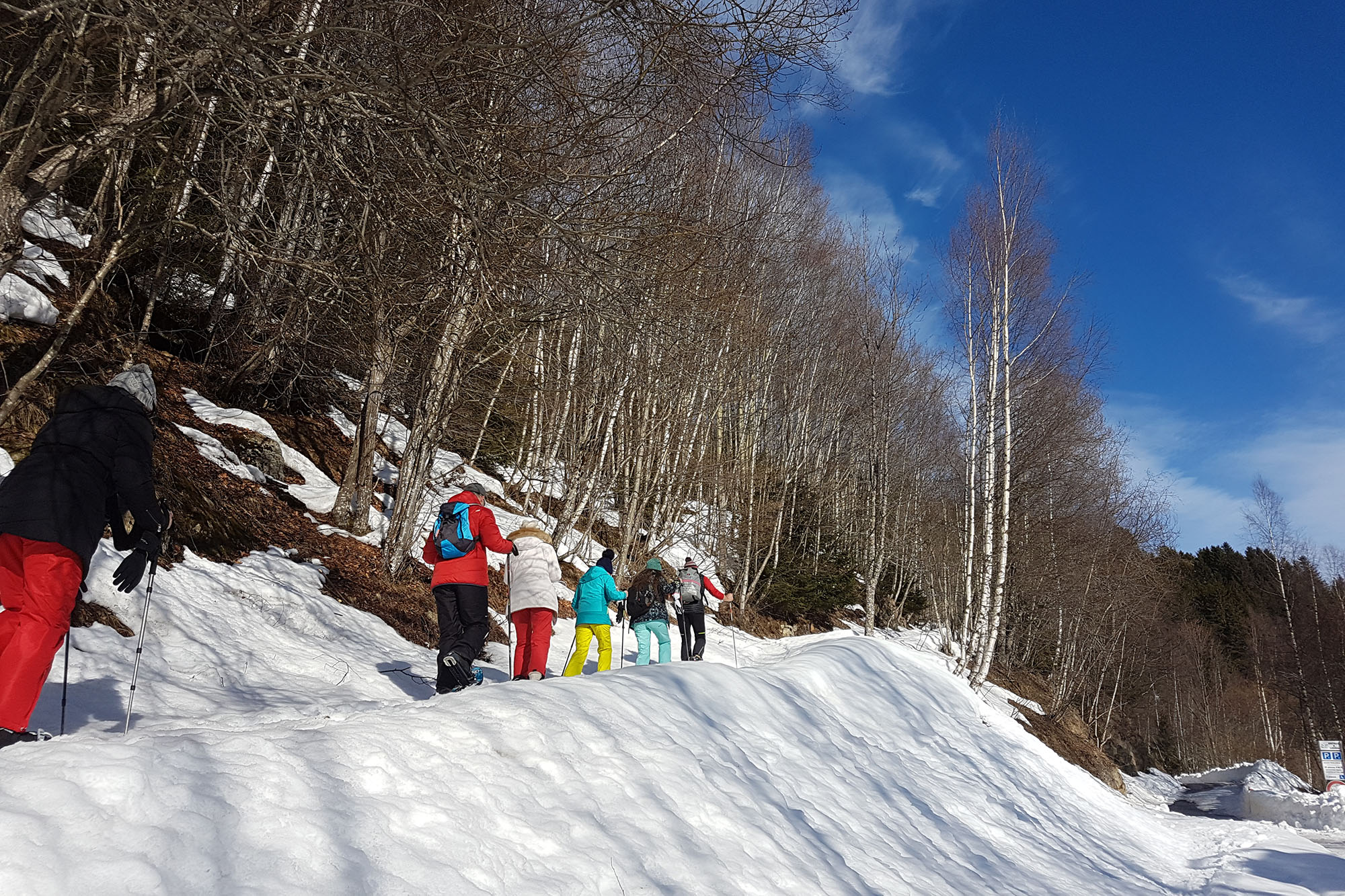 Programme of the snowshoe hike
Meet up at 1 pm at Les Houches station
Transport to Coupeau
3-hour hike with many pauses (photos, comments, explanations etc.),
Total of 200 m altitude difference
Discovery of the wild animals in the park and Mont-Blanc mountain range
Return around 5 pm